The Unpredictable Pro Mudd Racing Team is from Richton, Ms.
Home Track is Soggy Bottom Mudd Bogg in Stateline Ms./Al.
Chassis: Crenshaw Race Cars 140" Chrome Moly Chassis Rear End: Fabricated Chrome Moly 9" Housing, Moser Alum Center Section, Mark Williams 40 spline Gun Drilled Axles
Transmission: Crenshaw Race Cars Powerglide
FTI Converter
Engine: 436ci SBC, Dart Block, Lunati Crank, Brodix Heads (RFD Ported), BRC Custom Nitrous Pistons Induction: Beck Sheetmetal Intake, (2) 1250 Davinci Dominators
Power Adder: (2) NOS Pro Race Foggers (Monte Smith Performance)
Paint By: Larry Workman (Taz)
Tires: 39.5 Racing In The Dirt Cut Boggers on rear, Dessert Track on front.
Weight: 2230lbs
Owner: Marvin Richardson (Jethro)
Driver: Randy Roberts
Engine Builder: Randy Roberts
Crew: Marvin Richardson, Willie Roberts, Gray Pace, Johnny Pace, and whoever else we can con into helping.
Years Racing: 20+ Accomplishments: 2009 MRA Modified National Points Champion, 3 Time National Record Holder (160ft and 200ft), Current Modified World Record Holder 2.484
Favorite Thing About Mud Racing: Hanging out with all the great friends I have made over the years mud racing.
Special Thanks: To my Dad, Willie Roberts for going with me on all those long trips and helping out, also to my wife and kids for putting up with me spending so much time away from home.
Here is a couple of pics: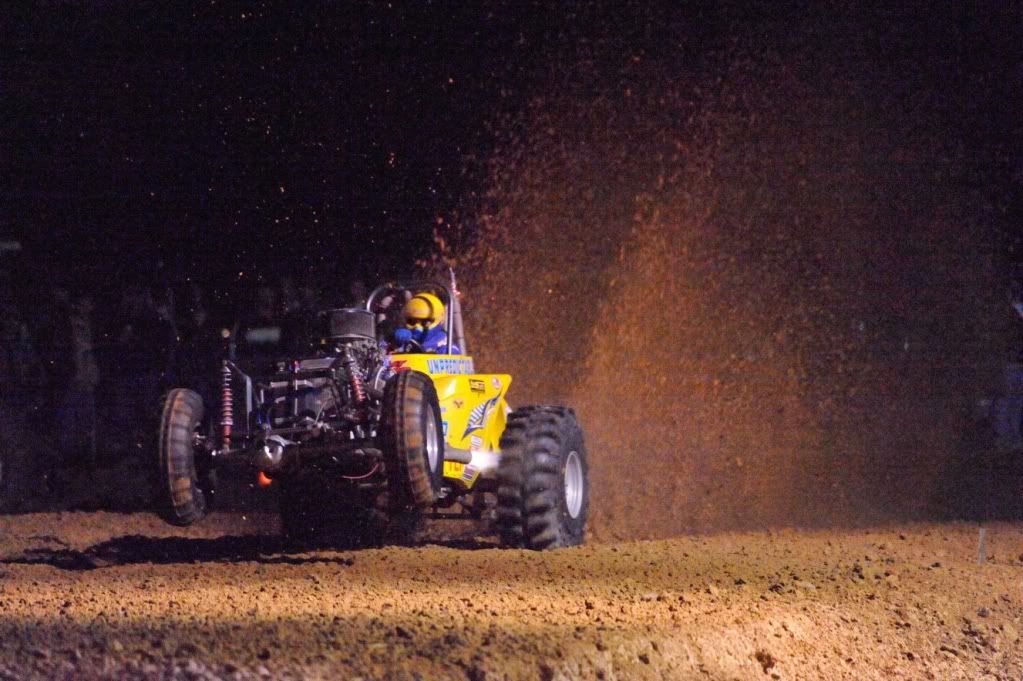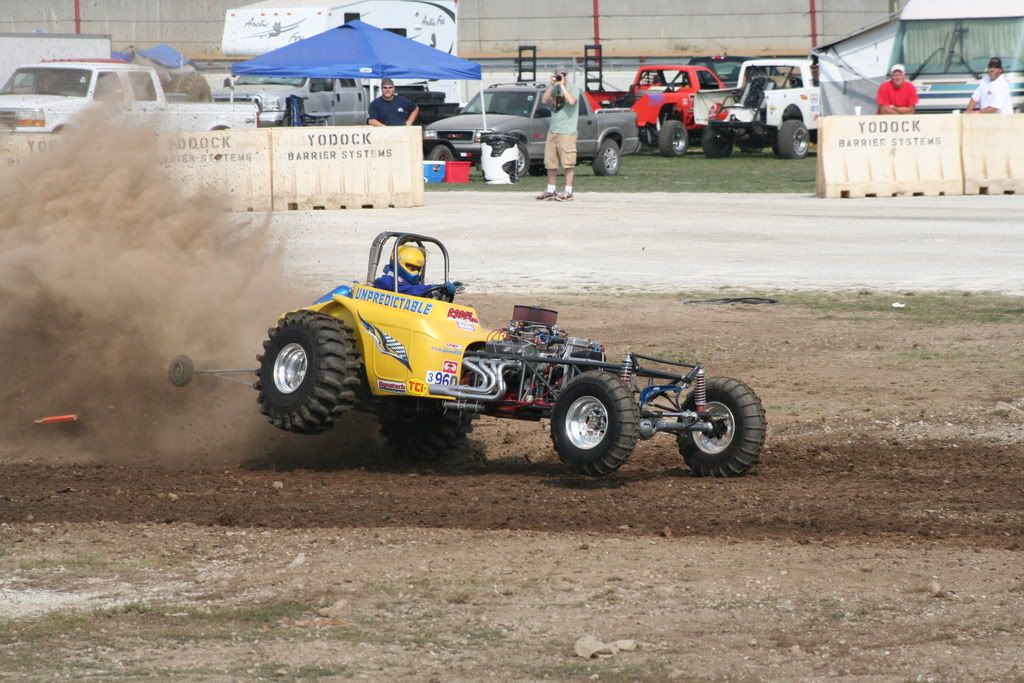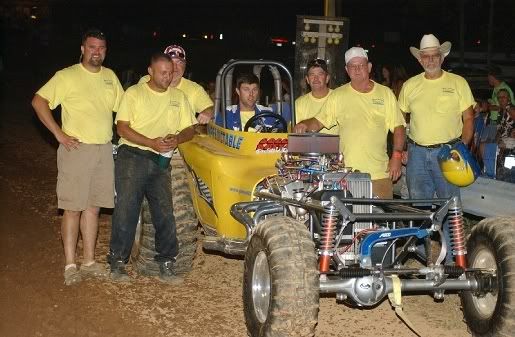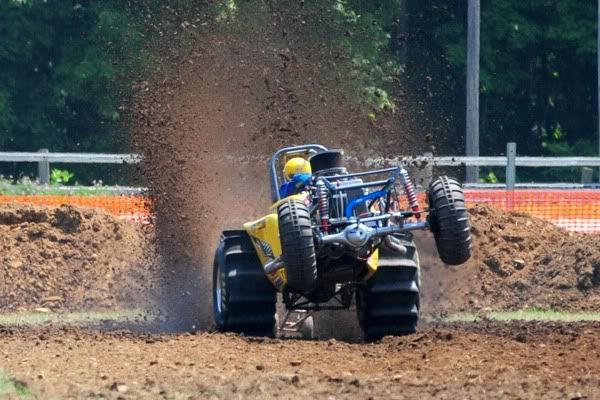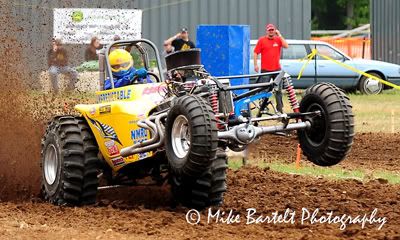 And a Video :